Dr. Renate Simmons is a General Dentist at Country Club Dental Centre in Nanaimo.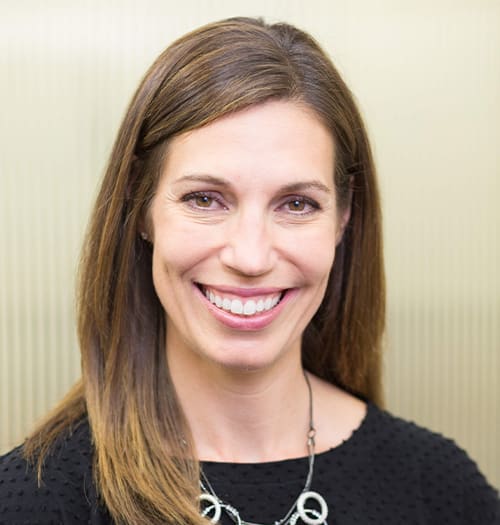 Dr. Renate Simmons
General Dentist
DMD, University of British Columbia
Dr. Simmons completed her dental degree at the University of British Columbia in 1999 after studying General and Pharmaceutical Sciences. She originally hails from the sunny Okanagan Valley and practiced dentistry in Vancouver for several years after graduation.
She moved to Vancouver Island in 2002, and has enjoyed every minute of the beautiful Island lifestyle ever since! Dr. Simmons has a particular interest in cosmetic dental services and facial esthetics. She is a Certified Invisalign® Provider who annually achieves Preferred Provider Status, and has completed full training in Botox® injections and has been administering them since 2008.
She regularly volunteers time to the Vancouver Island University Dental Programs as a Clinical Instructor. Outside of dentistry, Dr. Simmons enjoys yoga, tennis, hiking, and spending time with her husband, son, and daughter.
Both Dr. Sertic and Dr. Simmons are active members of the community and are engaged in a variety of professional associations, including the Canadian Dental Association, the Association of Dental Surgeons of British Columbia, the College of Dental Surgeons of British Columbia, and the Nanaimo and District Dental Society. They are also happy to support the University of British Columbia Dental Program and Alumni Initiatives, and several other community-directed programs such as the Save-A-Smile Campaign, providing assistance and dental treatment to members of the community in need, and provide annual bursaries locally at Vancouver Island University and Nanaimo and District Secondary School.