At Country Club Dental Centre in Nanaimo, our dentists offer custom-fitted dental appliances to help protect your oral health and overall wellbeing.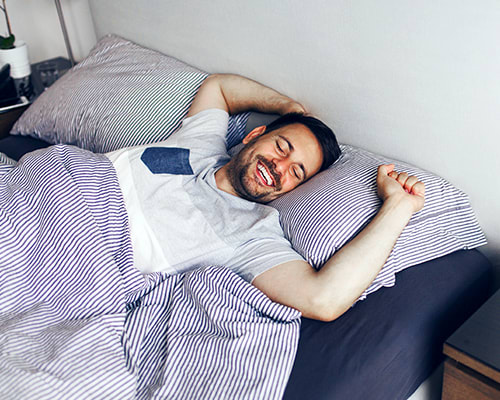 What is a Dental Appliance?
It takes more than just brushing and flossing to maintain excellent oral health. Some of us grind or clench our teeth, play sports or snore. These individuals may want to consider dental appliances to preserve and protect their oral structures, in addition to their overall health and wellbeing. 
At Country Club Dental Centre, we offer dental appliances such as mouth guards and sleep apnea devices to help protect the health of your oral cavity.
Night Guards
Do you grind your teeth or clench your jaw while you sleep? A night mouth guard can help protect your teeth from damage, prevent you from clenching and provide some pain relief. 
Over time, clenching or grinding can cause jaw pain and damage to both your upper and lower teeth. Night guards can provide an effective buffer by protecting your teeth as you sleep, preventing contact that leads to damaging your teeth. 
Your dentist can fit you with a custom-made night guard. During a dental appointment, a digital scan will be taken of your teeth and a night guard can be created to ensure a snug fit - as well as a restful night's sleep. 
Sports Guards 
At Country Club Dental Centre, we encourage our patients to participate in healthy physical activity and sports to maintain physical health and wellbeing. But any high-impact activity also carries risk. That's why we recommend a sports mouth guard - a custom-made protective device that fits over your teeth to protect them from injury.
A sports guard provides a barrier between your teeth and the soft tissue of your mouth to protect your smile if you happen to get hit in the mouth while playing sports.
You may want to consider one for any activity that puts your jaw, teeth or mouth at risk of injuries such as fractured teeth or cut gums. This allows you to safely enjoy your time on the field, court or rink without worrying about damage to your mouth or teeth.